Space Elevator team up with Action on Addiction to commemorate thirty years since the passing of Phil Lynott by releasing three track EP including cover of Thin Lizzy Classic
Space Elevator release their version of the Thin Lizzy Classic Don't Believe a Word on January 4th 2016. This release commemorates thirty years since the passing of Thin Lizzy lead singer and bass player Phil Lynott, one of the most iconic and influential songwriters and front men in the history of rock.
Having struggled with addiction in the later years of his life, all profits from the sale of this version of one of Phil Lynott's best loved compositions will go to ground breaking charity Action on Addiction. www.actiononaddiction.org.uk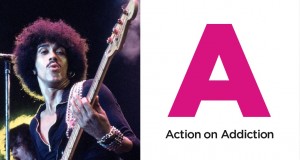 Track listing:
Don't Believe a Word
Loneliness of Love – Radio Edit
Oils and Bubbles – Radio Edit
To purchase the three track EP simply click here to be taken to iTunes.